FERRAN PALAU Ferran Palau (Esparreguera, 1983) is a musician and producer proudly located in Collbató, below the south face of Montserrat. He is a founding member of the experimental group Anímic and has released five solo albums. His "unusual compass" allows him to find beauty in sadness and convey complexity in very few words.
DYSLEXIA | MONTSERRAT | MUSIC | SINGER SONGWRITER
2021 / 06/ 10
Collbató. 
FP: This has been my home since I was 3 years old. My father became brave and took over a plot of land, a house with a swimming pool! Something amazing for a kid my age. I have spent my whole life here; my childhood; I made friends here and also in Esparraguera, which is the next village over, and where I studied. Somehow, this atmosphere is in my music; it is in these strange streets, this mixture between asphalt and mountain, this type of Twin Peaks … at least I feel that way. When I come to play I really like to see the mountain – it's a joy. I have not found a better place to live. For me, Collbató is paradise. 
Like Twin Peaks, you say. 
FP: Yes, because it is a housing complex that was a bit luxurious, but not so much now. Abandoned tennis courts, green pools, rusty suburbs … and the mountain (Montserrat) above…it is a symbol for us.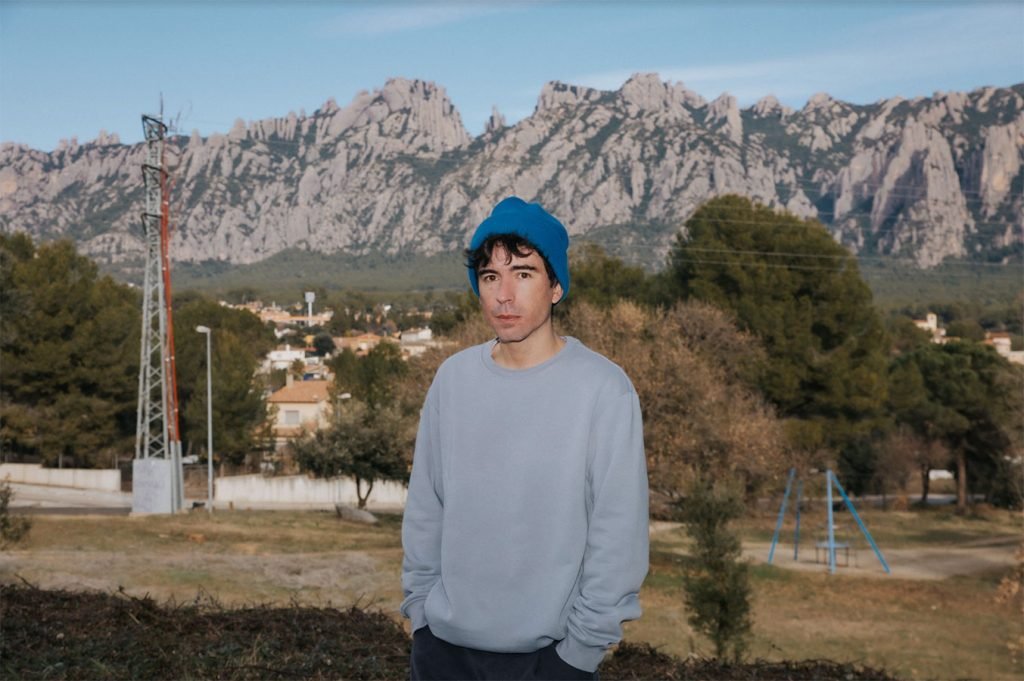 "There is a strange beauty in sadness, even brightness."
Somewhere I heard you say that you had an extremely happy childhood and that, as a counterpoint, dark things caught your eye. 
FP: Yes … out of ignorance I have always been fascinated by horror movies, darkness, sadness, depression. I have never had depression but I have had people nearby who have suffered from it. I have a romantic idea of ​​sadness that always makes me look for words that can unhinge you a little when writing lyrics – although I wouldn't say I make sad music. There is strange beauty in sadness; even light. Sadness can have beauty. Culturally, death is understood as something dark but many people describe it as something bright.
Strange beauty, I like it. 
FP: Yes, things have happened to me too and I have had sad moments, like everyone else, but I have never had a great sadness or a great trauma that leads me to write; I always approach out of curiosity.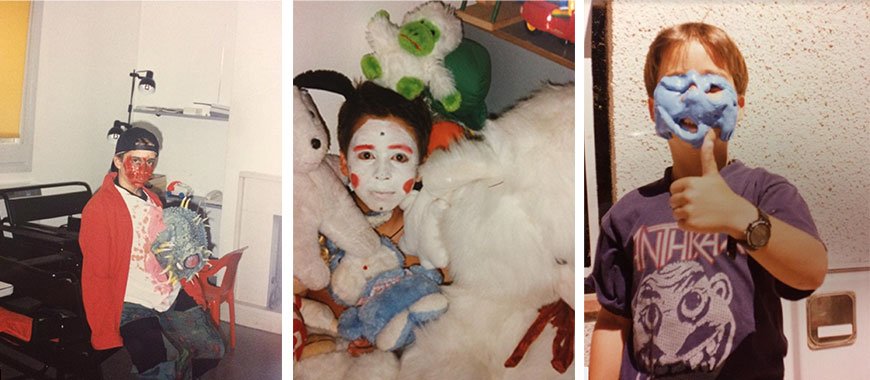 Dyslexia. 
FP: I was diagnosed quite late. I had been failing many subjects for some time and there came a time when my father, who is a bit of a bastard, said to me: well Ferran, you are either stupid or you are dyslexic. And I remember him coming to pick me up from an additional studies academy, which wasn't successful either, carrying a paper that said yes, I was dyslexic. The truth is that I was very happy, of course. I had an explanation for getting bad grades. I always speak with pride about being dyslexic. My creativity comes from that. The fact of not having literary references, the fact of writing from a certain ignorance, from something naive, gives me a certain freedom. In the same way, I try not to listen to a lot of music in Catalan because I don't want to be polluted. I haven't had literary references, I've never read, I don't concentrate …the same thing happens to me with television series, for example. Louise has to summarise for me, I have an attention deficit. 
I am diagnosed with ADHD. Either you sink or you overcome it, right? You have to look for ways to do things differently from what people around you do, because their way doesn't work for us. 
FP: Yes … I've always had an ability with words. My mother tells me that I started talking ridiculously early. Maybe one thing has nothing to do with the other … reading and writing. Being dyslexic does not mean that it is not easy to evoke things with few words.
"Not having literary references, writing from a certain ignorance, from a naive thing, gives me a certain freedom."
Do you still make lists of words that fascinate you, to later write songs? 
FP: There was a time, around 2015, when I did that. I was looking for myself, my own way of writing. I was involved in creating a personal way of writing and the method was wrong because I was looking for strange words – obsolete – I don't know … I learned a lot but when I made my album "Blanc" (Halley Records, 2018) I decided to opt for minimalism; taking out, more than putting in.
Less is more 
FP: Yes. And then I did the opposite: making lists of words that can't be said. Lots of names, references, things that make the letters concrete. That way, the lyrics can work with all kinds of people, also in the future …. the lyrics can make sense in thirty years. If, for example, I write that I have written on my WhatsApp, in a few years we will no longer use this and it will not make sense. That's why in my lyrics there is a virgin planet where there is a you and a me and an indefinite weightless space where sensations have more command than things. That's why there is always a verb, hypothesis, conditionals. Things that can happen … but there is little that can be touched and concretized. 
Do you self-censor? 
FP: Yes, it happens to me often. It's like cooking … Maybe if I'm too particular, I'll make up for it. If I see that there is too much sweetness in a song, I add a kick to it. It is an instinct that is guiding me, guiding me by sensations. I have an "unusual compass" that takes me to where I want to go. Above all, it is important that there are no elements of reality. For example, in "Parc" (Hidden Track Records, 2021) there is no pandemic, no masks and it is recorded in times of pandemic.
There is a certain contrast between your iconography, a pop point, almost childish, and your lyrics, which are usually more complex and sometimes obscure. Is it something sought after? 
FP: These are the things I like. It's the aesthetic I like. What I do is a kitchen of elements. Basically, although I don't like to be told it, I'm a singer-songwriter. Singer-songwriter has a specific image but if you change it,  then it comes in a different way. I want to relate from this aesthetic. The product that I sell is myself; it's tiring but it's true. And I'm a consumer product, I'm not fake: I'm real and I try to make it beautiful.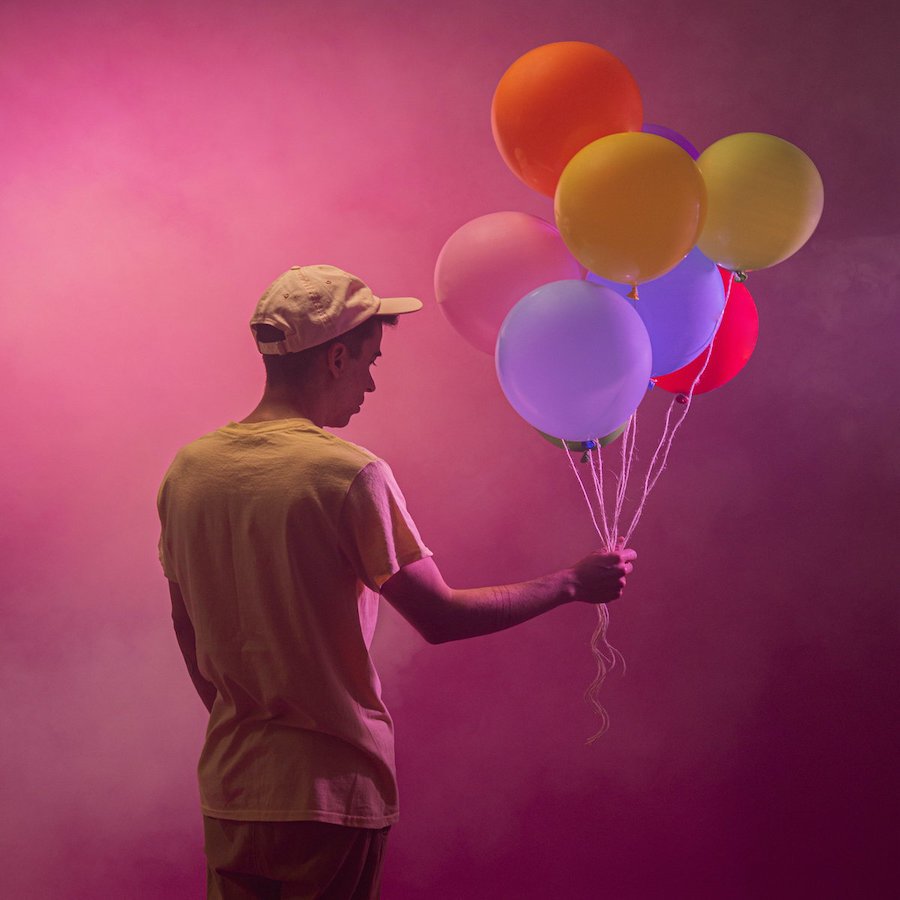 When you finish a concert, do you like to be invisible or do you like the relationship with the fans? 
FP: Normally I disappear  when I get there, I always look at the exit doors… but a lot of the time I have to sell records and merchandise – I just have to do it. It's the part I don't like, but you get to meet people. Last Sunday, for example, in Vic, a couple came and explained to me that a song of mine helped overcome the grief of a father's death. This comforts me and connects me with what I do, but yes … it's hard for me to socialize. If it were up to me, I would disappear.
You are very demanding with the audience. Does it bother you if someone talks during a concert of yours? 
FP: I know it's a lot to ask, but my music requires silence. If there is no silence I can't make my music. If there is no silence I leave. In fact, in my contracts Louise, my manager and partner, puts a clause that says that if there is no silence I can leave. Rest is part of my music. Sometimes they put me in a town square at ten at night … but of course, people are already boozed up… and it doesn't work. It is a matter of context. My music doesn't work in all contexts. 
When did music stop being a hobby for you? You used to be a teacher, didn't you? 
FP: I used to be a tour guide in caves. For me, music has never been a hobby, it has always been my priority. It came to me as a child. I didn't use to play anything … just snakes and ladders. I didn't like playing as a child and I don't like it now. If I do something I do it seriously. If there is no end objective, I am not interested. I have never entertained myself with anything that does not have an end result. If I finalize something, I take it. 
How do you spend your time when you don't make music? 
FP: With the activities of everyday life, my family, making food … I disconnect by doing what I like. Everything I do has something to do with my art project. 
How did being a father affect your career? 
FP: Positively. The things that I have done and that have worked best for me, I have done as a father. My partner and my son inspire me. We are a team, a family business. I do not distinguish between family, friends and music; everything is music, friendship, family … everything is mixed. 
Who would you collaborate with? Alive or dead. 
FP: My musical hero is Nick Drake. I would settle for sitting down and watching a concert of his. I'm obsessed with Nick Drake, he's almost a religious figure. He was an alien. You can't define what he was doing. 
Who would you like to see on a MAUS® label?
I'm a big fan of Sebastià d'Arbó. He has a radio program called "Misteris" (RAC1). He is the Catalan Iker Jimenez. It would be interesting to see him on a label. He's a fictional character … hahaha. Look into this guy. He has saved my life. Driving at night, he makes you attentive the whole way. 
Do you recommend a movie, a record and a book? 
FP: I really liked Alice Phoebe Loo's latest album. Also the latest from Jessica Prat. For books, the Nick Drake book that his sister Gabrielle Drake wrote(Nick Drake: Remembered for a While, 2017, Malpaso Editions).
And a movie …or series?
One on HBO, Mare Of Easttown, starring Kate Winslet. It's super well-made. It reminded me of Twin Peaks, which makes makes my mind boggle. A tight-knit town atmosphere, where everyone knows each other … something that you have seen many times but has blown my mind – made with a lot of art.
INTERVIEW: JORDI CLUSELLA
JUNE 2021
MAUS®
VIEW MORE VIEW MORE VIEW MORE VIEW MORE VIEW MORE VIEW MORE VIEW MORE VIEW MORE VIEW MORE VIEW MORE VIEW MORE VIEW MORE VIEW MORE VIEW MORE VIEW MORE VIEW MORE VIEW MORE VIEW MORE VIEW MORE VIEW MORE VIEW MORE